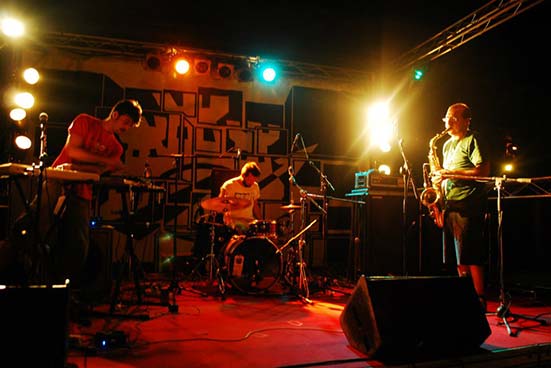 L'estro free de Gli Putridissimi ( trio Batteria, sax, tromba e tastiera che rappresenta il punto di congiunzione tra gli Art Ensamble of Chicago e i Da
rkthrone, solo in versione pugliese) e dei Luther Blissett (band emblematica della scena impro punk bolognese) si fonde per dare vita ad uno split in cassetta in coproduzione con fromSCRATCH records, HysM?, Eclectic Polpo, A Shame e Charity Press.
Un vortice di libertà jazz in cui il ritmo esplode e si rincorre, arranca e martella tra ritmi esaltanti e melodie frantumate. Un tappeto sonoro che viaggia sul nastro e che profuma di analogico, richiamando alla mente certi eclettismi e stilemi propri di Siege o Neo. Due tracce a testa per un calderone di note infernali, forgiato di free jazz dalle tinte doom / core e isteria musicale che si traduce in tecnica matematica e perizia chirurgica. Entrambe le band partono da ritmiche tribali e atmosfere plumbee, ma le spingono in direzioni opposte: Gli putridissimi verso sonorità post-core, Luther Blisset verso un blues liquefatto e sperimentale.
Gli Putridissimi
Il black metal ai tempi del punteruolo rosso. Droni e Jazz sperimentale per esorcizzare la terribile devastazione delle palme. Un trio Batteria, sax, tromba, tastiera punto di congiunzione tra i Darkthrone e gli Art Ensemble of Chicago, nato dall'unione di membri provenienti da diverse realtà musicali pugliesi (But God Created Woman, Bokassà, I-Tschum, Superfreak).
http://gliputridissimi.bandcamp.com/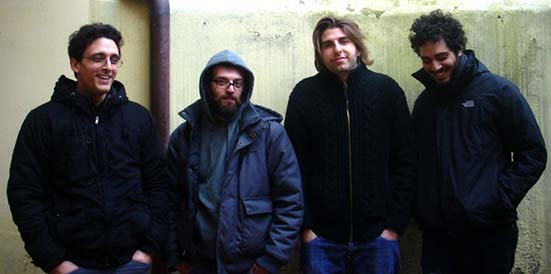 Luther Blissett
Un connubio di punk, impro e prog al crocevia tra Siege, Naked City e free-jazz europeo. Bologna, Italia.
| | |
| --- | --- |
| | [youtubegallery][/youtubegallery] |