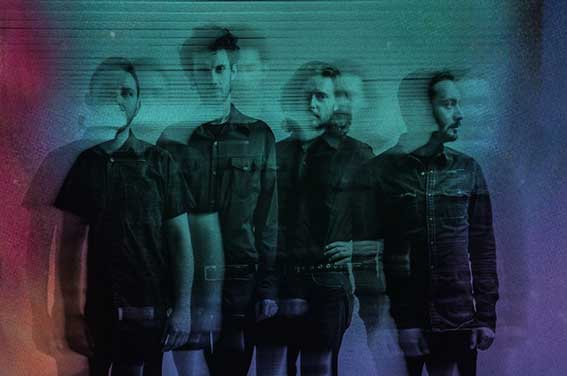 Attivi da oltre 10 anni, con 3 uscite ufficiali alle spalle e oltre 200 live tra Italia, Svizzera, Germania  e Inghilterra, i Lush Rimbaud sono fautori di un articolato mix di suoni sintetici ed elettrici, psichedelia, cadenze motorik e wave oscura.
Lushrimbaud nascono a Falconara, Ancona, nel 1998. Dopo una serie di cdr autoprodotti ed un 7" esordiscono nel con Action from the basement (una coproduzione bloodysound, fromscratch e sweetteddy), album diretto e divertente di chiara matrice post-punk. Nel 2010 escono con "The Sound Of The Vanishing Era" (LP+CD FromScratch, BrigaDisco, HotViruz, BloodySound, NarvaloSuoni, SweetTeddy), registrato da Fabio Magistrali e distribuito in Italia da Audioglobe, album dal suono decisamente più psichedelico e krautrock. Al disco segue un tour italiano e in U.K. In Italia aprono le date del tour 2010 dei Liars.
A gennaio  esce lo split in vinile blu trasparente la band olandese zZz ("V'll series volume #1, fromSCRATCH records).
Dediti da sempre alla ricerca sonora e affascinati dalla sperimentazione, si riaffacciano sulle scene dopo un periodo di pausa dai live di oltre un anno, durante il quale ha preso forma il nuovo lavoro "L/R", in uscita ad Ottobre 2015 per le inossidabili  BloodySoundFucktory e fromSCRATCH records. Un disco nato più per sottrazione che per accumulo, plasmato da un'iniziale massa grezza di ore ed ore di session in studio, dalla quale sono nate 9 tracce oscure, liquide, sofferte: la colonna sonora di un viaggio nel profondo della propria anima, tra visioni rarefatte e accelerazioni emotive, nel vano tentativo di trovare un equilibrio alle nostre pulsioni, di dare un senso a ciò che ci circonda.
Lush Rimbaud begin to play in Falconara, Ancona, Italy in 1998. After some self produced cd-r and a 7″, they debut with "Action from the basement" co-produced with bloodysound, from scratch and sweet teddy. In 2010 they release "The Sound Of The Vanishing Era" (LP+CD FromScratch, BrigaDisco, HotViruz, BloodySound, NarvaloSuoni, SweetTeddy), recorder by Fabio Magistrali and distributed by Audioglobe, oriented to a psychedelic and krautrock sound. The album release is followed by an italian and U.K. tour, in Italy they open italian shows for Liars.
After 2 years long tour across Europe, in 2012 the band headed back into the studio to create their next release produced by From Scratch Records, the EP Lush Rimbaud / zZz V'll Serie v. 1, with the Dutch  band zZz, , whose critical acclaim included a great review in one of the most important Italian magazine Blow Up  "The EP is a fluorescent photo of a factory that collapsed in Manchester in order to rise miraculously in the New York City jungle".
2014 saw the band once more climb out of their comfort zone, going beyond post punk attitude, towards new sonic horizons, made of dark, synthetic, psychedelic rarefied, drunk and drug-addicted, damned, romantic, frantic, dreamlike atmospheres.
The result is the new album "LR", out in October 2015
LUSH RIMBAUD IS: tommaso pela (vocals, guitar, synth) - david cavalloro (guitar, vocals, synth) - marco giaccani (bass, vocals) - michele alessandrini (drums, electronics)
web: http://www.lushrimbaud.com/
VIDEOS:[youtubegallery][/youtubegallery]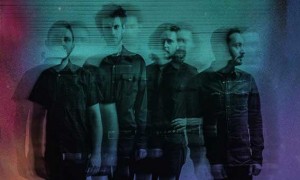 New album for Lush rimbaud. October 1st, 2015 on fromscratch and bloodysound records.  Pre-order from sept. 7th. Powered by Sferacubica & Molotov booking Buying LR you can purchase also split with zZz (blu transparent vynil...
Read more posts