Il progetto Neo ha origine nel 2001, quando due musicisti di formazione jazz, il chitarrista Manlio Maresca e il batterista Antonio Zitarelli, si uniscono al basso di Fabrizio Giovampietro per dar vita ad un trio di avant-blues strumentale.
Epicentro geografico del progetto è il lido assolato di Terracina, cittadina verace del Lazio meridionale, benché il trio sia ritmicamente e armonicamente più vicino alla musica contemporanea del Nord Europa, salvo subire le influenze oltre oceaniche di Frank Zappa, Fred Frith, John Zorn or Minuteman.
Iniziano a proporre nei piccoli club laziali il loro sound destrutturato e follemente ironico, riscrivendo i canoni tradizionali del blues e sperimentando con efficacia un connubio anticonvenzionale di jazz, rock e punk che li conduce in pochi anni a traguardi artistici importanti e ad una fama di tutto rispetto sia in Italia che all'estero.
Dopo due album autoprodotti, i Neo vengono scelti da Wallace Records ed inseriti nella compilation P.O. Box 52, mentre nel 2005 esce il loro primo album La Quinta Essenza della Mediocrita`, prodotto dalla FromScratch e subito accolto come ottimo esordio inaspettato dalla migliore stampa specializzata (entusiaste le recensioni su Rockerilla, Blow up, Mucchio Selvaggio, Rumore, Losingtoday, Music Club, Ox Fanzine).
The project Neo originated in 2001 when two jazz educated musicians, guitarist Manlio Maresca and drummer Antonio Zitarelli, join Fabrizio Giovampietro's bass to create an instrumental avant-blues trio.
The geographic epicenter of the project is the sunny beach of Terracina, a truthful town of southern Lazio, although the trio is harmonically and rhythmically closer to Northern Europe's contemporary music, except for the overseas influences of Frank Zappa, Fred Frith, John Zorn or Minuteman.
They begin to propose their destructured and madly ironic sound to the small clubs of Lazio, rewriting the traditional blues and effectively experimenting an unconventional blend of jazz, rock and punk who leads them in a few years to major artistic achievements and a brilliant reputation in Italy and abroad.
After two selfproduced albums, Neo are chosen by Wallace Records and incorporated in the P.O. Box 52 compilation, while in 2005 they release their first album La Quinta Essenza della Mediocrità, produced by FromScratch and immediately welcomed as an excellent and unexpected start by the best specialized press (enthusiastic reviews on Rockerilla, Blow up, Mucchio Selvaggio, Rumore, Losingtoday, Music Club, Ox Fanzine).

VIDEOS:[youtubegallery][/youtubegallery]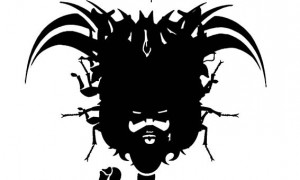 SURGICAL BEAT BROS V/S BOLOGNA VIOLENTA Il 19 ottobre 2015 uscirà il nuovo lavoro nato dalla collaborazione tra i Surgical Beat Bros e BOLOGNA VIOLENTA. Il disco, realizzato in formato flexi disc, conterrà quattro brani...
Read more posts