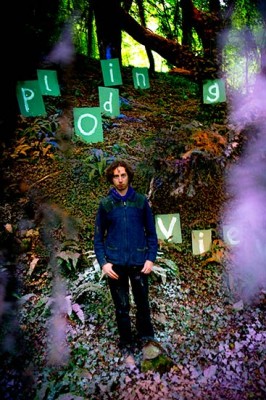 Sam 'SJ Esau' Wisternoff fuses experimental techniques and an individualistic song-writing sensibility to create manic psych-pop compositions.
Starting his career in music early, at the tender age of Eight, Wisternoff was a prepubescent rapper, going on to release a single with his older brother on Smith And Mighty's Three Stripe label. In his teens, he moved on to Sonic Youth and Pixies inspired guitar music with his school friends before finding his unique voice as SJ Esau.
Embracing the DIY ethos, Esau has self produced numerous LP's over the years, releasing on Anticon Records, Twisted Nerve, Fooltribe as well as his own Enormous Corpse label while finding the time collaborate with various other projects such as Hesomagari and Landslide Purist.
As a solo-performer, SJ combines a stunning visual art show with a bizarre blend of sound, rhythm, loops, multi instrumentation and Sam's unique melodic and lyrical song-craft. As a producer he widens the pallet further, adding the talents of drummer Sean Talbot and Cellist Charlotte Nicholls amongst others to the mixture.
Working at the fringes of pop, parallels can be made with This Heat, Jim O'Rourke, Sparklehorse and Broadcast but Esau's sound is very much his own.

[youtubegallery]
[/youtubegallery]
LATEST NEWS: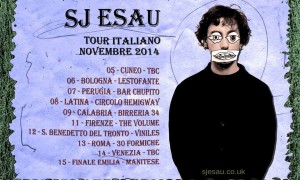 Dopo il tour dello scorso marzo SJ Esau  torna in Italia, eccovi le date: 5th – Cuneo – TBC 6th – Bologna – Lestofante 7th –   PERUGIA – Bar Chupito 8th –  Latina – Circolo...
Read more posts