Surgical Beat Bros is an electronic, math rock project w. two of the most versatile italian musicians: Antonio Zitarelli (drummer of Mombu and Neo ) and Fabio Recchia (a.k.a. Reeks: synths and bass of the Germanotta youth, NoHayBandatrio)
Feeling a severe anxiety and turn it into tension , decoding it to make it a song. Breaking up the rhythm to keep on dancing, masturbating the loop until its abstraction, surgically hypnotizing  it to make it pop . Here are the Surgical Beat Bros.
Surgical Beat Bros borns from the meeting between two of the most versatile musicians of Italian music scene : Antonio Zitarelli (drummer of Mombu and Neo ) and Fabio Recchia (a.k.a. Reeks: synths and bass of the Germanotta youth, NoHayBandatrio) . The big bang produced by the collision of the nervous and powerful drumming of Zitarelli and the electronics and synths of Reeks, has created a fresh sound, at the same time both mature and rotten. Surgical beats that lead the listener on a technological and surreal dance floor, where abstract and  improbable Escherian spiral stairs pulse and rumble.
Surgical beat bros will tour next June/July 2014 to present a preview of the album, which is scheduled for release this fall, produced by fromscratch records, distributed by Audioglobe . In November, a long European tour will follow.

Sentire una forte ansia e trasformarla in tensione, riuscire a decodificarla per renderla una canzone. Spezzare il ritmo per continuare a ballare, masturbare il loop fino alla sua astrazione, ipnotizzare chirurgicamente fino a diventare pop.  Eccovi i Surgical Beat Bros.
Surgical Beat Bros nasce dall'incontro tra due dei musicisti più poliedrici della scena musicale italiana: Antonio Zitarelli (batterista di Mombu e Neo) e Fabio Recchia (mente e synth dei Germanotta youth, NoHayBandatrio).  Il big bang prodotto dallo scontro del drumming nervoso e potente di Zitarelli e dall'elettronica e i synth di Reeks, ha generato un sound fresco di fomento, allo stesso tempo maturo e marcio. Beat chirurgici che spingono l'ascoltatore su una tecnologica e surreale pista da ballo, dove pulsano e rimbombano improbabili e astratte scale Escheriane a chiocciola.
Surgical beat bros saranno in tour il prossimo giugno a luglio a presentare in anteprima il disco la cui uscita è prevista per il prossimo autunno, confezionato e prodotto da fromscratch records. Distribuito da Audioglobe. A novembre seguirà un lungo tour europeo.
Rumore mag. "molto istintivo e d'impatto nel fondere potenza metal/noise, elettronica ossessiva e ritmi (anche) ballabili con invidiabile energia"
Blow up mag "Un corto circuito tra tecnologia e luddismo math genera una musica decisamente fisica e che spappola il cervello, perlopiù divertente da ascoltare"

LATEST NEWS: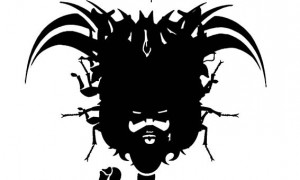 SURGICAL BEAT BROS V/S BOLOGNA VIOLENTA Il 19 ottobre 2015 uscirà il nuovo lavoro nato dalla collaborazione tra i Surgical Beat Bros e BOLOGNA VIOLENTA. Il disco, realizzato in formato flexi disc, conterrà quattro brani...
Read more posts