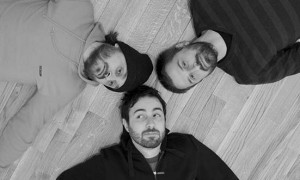 Gli UBER nascono nel gennaio del 2001 a Lucca dalle ceneri dei Clerk ( indie rock con 2 demo all'attivo ). A tre ex-Clerk si uniscono Fred G. (due demo all'attivo) e Ombretta al sax. L'approccio dei cinque verso la musica è una reazione al deprimente e conservatore ambiente musicale lucchese I memrbi degli uber provengono da ascolti molto variegati: dai Van Pelt ai Fall ai Joan of Arc, passando per Gastr del Sol, Storm & Stress e Captain Beefheart.
Il primo demo Less is More registrato nel 2001 è stato distribuito dalla Marsiglia Records , piccola etichetta genovese di cdr che fa capo a Matteo Casari (Lo-Fi Sucks) .
Il primo album degli uber "My new lifestyle" vede la luce nel 2004 ed è vicino a sonorità "math rock" pur non disdegnando un approccio melodico e talvolta "pop".
Dopo una lunga pausa gli Uber tornano attivi nel 2009 con un cambio nella line up: Claudio Saettoni lascia la band e al suo posto entra Paolo Malfatti. Il sound subisce dei cambiamenti radicali, l'approccio math viene messo da parte in favore di una attitudine kraut e synth rock. Nel 2011 la nuova formazione degli Uber da alla luce il secondo album "northern exposure"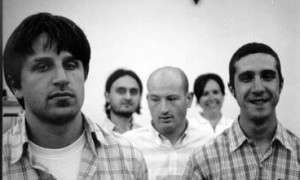 Lucca based band was born in january 2001, from the ashes of Clerk, when Ombretta (sax) e Fred G. (bass, voice) joined the ex-Clerk Marco (guitar, voice), Spaino (drum) and Claudio (guitar).
Uber's music approach started as a reaction to the corvervative and provincial Tuscany. They confess different musical influences: Van Pelt, Fall, Joan of Arc, Gastr del Sol, Storm & Stress, Captain Beefheart and so on. The first demo "Less is more" produced by Marsiglia Records.
In april 2003, 7 songs were recorded at Maximum Volume Studio by Max Sartor(ex One Dimensional Man). In may 2004, new songs were recorded at fromSCRATCH mobile studio in Lucca by G. Caputo. All tracks were recorded live in studio. Uber's debut album "My new lifestyle"(2004, fromscratch) sums tracks from the two recordding session and it's close to math rock approach even if open to a weird pop attitude a la joan of arc.
After a long break, Uber are back in 2009 with an important change in line up: Paolo Malfatti takes the place of Claudio Saettoni. The music changes too: math attitude is put asidein favor of a synth and kraut rock approach. In 2011 the new line up gives the birth to the second full lenght album "northern exposure".

Buy 2 albums (CD or vynil) and get 3, the 3rd is free! The offer expires November 30, 2014. The whole catalogue offer here CD shipping is FREE - Vynil flat shipping rate. Paga 2 album (CD...
Read more posts